This past Friday I stopped to pick up some flowers at a local bodega for my boss' birthday (I'm nice like that) and I saw the most beautiful peach roses. I have had peach
on the brain
and after seeing the lovely flowers that was the polish color I was craving for this week's manicure!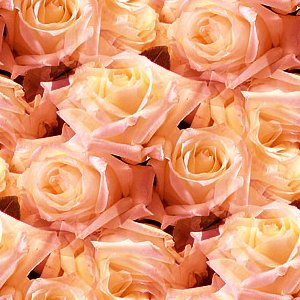 I ended up skipping the store and searching through the loads of polish I already have to find something in the same color family... No, a bright orange manicure is not the same as a peach one but, it was enough to fill that craving for now! I thought about
mixing
Zoya's Arizona with a white polish to create the desired shade I had in mind but, that last time I did that my nails weren't drying. I guess you can mix colors but, only if the polishes are similar formulas... What color are you rocking for your manicure this week?